An on-demand library of resources to learn practical foundations of creative work, so you can become a current and well-rounded professional.
Bite-sized content and a
variety of media types
Practical, real-world teachings
and activities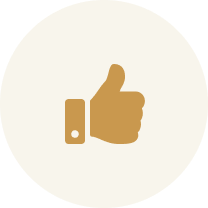 Encouraging and visual
teaching style
Learning creative work can be overwhelming. You may be thinking...
I don't know where to start
I'm not sure I can learn it
Investing in myself can be expensive
I lack guided and encouraging support
It's hard to keep up with industry changes
You don't need to learn it all. You just need to learn the necessities, and you can learn it at an affordable price. Kickstart to your next level of being a creative professional.
Integrate multiple skills to truly become skill-full
Build creative roots in...
Your plan to become a better creative:
Step 1: Subscribe
Purchase yearly access to learning content and resources. New content is always being added.
Step 2: Study
Dive into the course content and activities to master the six pillar areas of creative skills.
Step 3: Create!
Pursue your project, career or business with knowledge and confidence!
Join me at Study Hall,
and let's learn cool things.
I'm so glad you're here and interested in doing successful creative work! In order to do this, you need to have an overlap of multiple skills working together, not just one. The problem is that the internet is full of learning content which can feel overwhelming. --But I believe you can learn this stuff, and I believe in you.
I understand there's a lot of ground to cover, and you may feel as though you'll never catch up to the pace of the ever-changing fields. We all can share in this experience, but we can keep forward with the right steps.
New content is always being added and current content updated to help keep your skills and confidence sharp.
A subscription is perfect for...
Individual Creatives
Build a foundation of skills to help your next project, start that business, get that job, or just explore a hobby.
Students
Gain additional perspectives and resources to help your current studies.
Educators
Explore resources to help you stay current and gain activities to support your teaching.
Organizations
Support your teams by providing a resource to help their professional development.
"We're using BrandRoots as a professional development opportunity for our marketing staff. Maria knows her stuff and explains topics in a way that is simple and easy to understand."
Ken McMullen, Chief Marketing Officer
Executive Wealth Management
Be the first to hear of its release coming this spring!